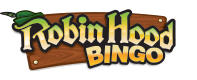 Robin Hood Bingo Blog
The Robin Hood Bingo blog is a must for all bingo fans. It gives an interesting insight into the world of bingo. There are comprehensive guides, the latest advice, do's and don't to boost your winning chances. Our experts reveal everything you need to know in our in-depth articles. Join our community which is made for bingo lovers by bingo lovers!
1

Wagering Requirements

Whenever you sign up to a bonus or a promotion you may not ever read the small print but within that small print usually is.
Read More...
2

How to Make the Most of Your Bonuses in Online Bingo

The evolution of online bingo has been a remarkable rise throughout the 21st century, and one of the factors behind the success has been the.
Read More...