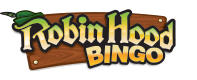 How to Make the Most of Your Bonuses in Online Bingo
The evolution of online bingo has been a remarkable rise throughout the 21st century, and one of the factors behind the success has been the welcome offers and promotions that are offered as an incentive to new customers.
They will typically award players for registering with them by offering free spins, matched deposits or extra bingo cards to play on the best bingo games . The incentive can be huge for the player, so it is little surprise that many players who are new to online bingo tend to pick up on one of these offers. But how do you make the most of them?
Importance of Welcome Offers
The importance of taking advantage of a welcome offer can't be underplayed. It is the ideal opportunity to ensure your money goes further. It would make no sense for a player to sign up for a new online bingo website and just avoid them. This would be a huge chance missed, as you would be using your own money and passing up on the chance of the offer. The market is so competitive now that all bingo apps are offering something different. It's their way to stand out from the crowd and reward the player for choosing them. However, there are numerous welcome offers available on the market, but they can be separated to make it clearer.
Types of Offers
No Deposit-Welcome Bonus: One of the best welcome bonuses available to new customers sees them take advantage of an offer before even depositing into their account. These no deposit offers rewards a player for simply signing up. This is a great way to get involved in bingo if you're a beginner and aren't ready to play with real money just yet.
First Deposit Bonus: These offers are the most common on the market, and that's because they are the best. Bingo players will be rewarded for making their first deposit by getting either a matched deposit, or a number of free spins. On Robin Hood Bingo, you can get both.
Loyalty Programmes: Due to the amount of online bingo sites available, most websites offer lucrative Loyalty or VIP schemes that reward players for staying with them. That includes additional bonuses, cashback offers and quicker withdrawals.
Tips to Win at Online Bingo
Once you have got the welcome bonus, then it is the tricky task of winning money. Compared to sports betting and poker games, there isn't any real trick to winning consistently on online bingo, but there are tips that can be followed that will increase the chances of winning more often.
Play at Quiet Times
The most effective way of winning at online bingo is by playing when there are very few other players involved. The fewer the players, the more chance you will have of winning. These hours are typically in the middle of the day in the week, while the times to avoid playing would be on the weekends, or on the evenings in the middle of the week when the majority of members have finished work.
Buy More Bingo Cards
If you have one bingo card in a crowded room, then your chances of winning will be slim. The higher the quantity of bingo cards that you have the more chance you will have of winning. If you have more cards, then the chances are if you don't have the number on one card, then you will have it on another one.
Get Involved in Chat Rooms
While this may not actually increase your chances of winning on the game, it does offer new chances of winning through the random prizes in chat rooms. These are typically separate from the main game, so it is always important to keep an eye with what is going on, even if you don't want to get involved with the chat.
Important Issue to Remember
Before taking advantage of welcome offers, it is always important to remember the terms and conditions. Failure to read these may mean that you are left disappointed when you don't get the welcome offer. Read the fine print to ensure you meet the requirements, and then tuck into the enticing welcome offers.