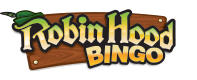 Why you need to know what wagering requirements are
Whenever you sign up to a bonus or a promotion you may not ever read the small print but within that small print usually is something called 'wagering requirements' and before you take advantage of that bonus you should know exactly what this term means and how it affects your bonus winnings so that you know exactly what you're getting yourself into and to save yourself some extra frustration.

Simply put, wagering requirements are conditions that have to be met so that you are able to withdraw any bonus winnings. With most bonuses and promotions you can't just immediately withdraw your winnings. Instead, you would need to meet the requirements in order to be able to withdraw your winnings.
How do wagering requirements work?
There are different types of bonuses and promotions that wagering requirements can apply to. The first is for if you take advantage of a free bet on a website. For example, if the online casino is offering £30 in free bets for a £10 deposit, the wagering requirement would be that you would need to make the £10 deposit and play through those funds before you are eligible to get your free bets. This is important to note as if you deposit £5 on two separate occasions this won't ensure you're eligible so it's important to know.

The other type of bonus/promotion that these requirements can apply to is deposit bonuses. This is where for example an online casino will match your deposit up to a certain level. For example, if you deposit £100 they will match it with £100 in free bets. However, this isn't always made available straight away. The casino may require that you place £100 in bets on their website and only then you will get your free bets.
Why do online casinos have wagering requirements in place?
The main benefit for online casinos to put wagering requirements in place is to protect themselves commercially. This is a safeguard almost against punters taking advantage of their bonuses without making any bets on the website. It secures the custom for that customer but at the same time allows the customer to make use of that bonus and promotion. So this means that you can't just sign up, get your free winnings and then immediately walk away from the site. Wagering requirements can vary from site to site with some online casino sites with bingo games offering very favourable requirements.
The importance of playing at a licensed casino
There is no set standard for what a wagering requirement should be, with some online bingo sites having lower wagering requirements than others. However, if you play on an online casino or bingo site that isn't licensed or regulated you could find that the wagering requirements could be almost impossible to win meaning that you can never take advantage of the bonus. This is a huge red flag and so when you're looking for an online bingo site to play on the look for the following signs that it is licensed:
They are part of the UK Gambling Commission
They have customer services available
Check online reviews left by other players
A wide range of payment methods
Wagering requirements that are comparable with other online casino sites.
A privacy policy outlining how they are using your information and data.
In Summary
So, if you're going to take one lesson away from this today is to not take bonuses and promotions on face value and jump into them without knowing exactly what you're getting into. It may not be standard practice for most of us to trawl through the terms and conditions of everything that we are signing up to, however, when it comes to bonuses and promotions on online bingo sites it is important to read the fine print so that you know exactly what terms and conditions you have to satisfy, so that you can withdraw your winnings.

Here at Robin Hood Bingo, we have different bonuses and promotions for both new and existing players with very attractive wagering requirements as we value treating the customer fairly and providing you with as much value for your money as we can. We have a range of the top types of bingo games a bustling community full of bingo players all having fun and hoping to win big!