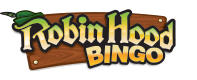 Bingo Lingo
Bingo Lingo is a special language, if you will, that is used inside the chatrooms of the most popular online bingo sites in the UK.
play now
WHAT IS BINGO LINGO ?
The chatrooms provide a great opportunity for you to mingle with your fellow players, as well as with your chat hosts (who, by the way, often have exclusive prizes and bonuses waiting for you). Everyone in the bingo chats uses this special bingo lingo to wish you good luck (GL), let you know when they will be right back (BRB), inform you when you have 1TG (1 to go) to win the game, or if they are JK (just kidding) and more!
Kelly's Eye
One Little Duck
Cup of Tea
Knock at the Door
Man Alive
Tom Mix
Lucky 7
Garden Gate
Doctors Orders
Theresa's Den
Legs Eleven
One Dozen
Unlucky for Some
Valentine's Day
Young and Keen
Sweet Sixteen
Dancing Queen
Coming of Age
Goodbye-Teens
One Score
Key of the Door
Two Little Ducks
Thee and Me
Two Dozen
Duck and Dive
Pick and Mix
Gateway to Heaven
Over Weight
Rise and Shine
Dirty Gertie
Get up and Run
Buckle my Shoe
Dirty Knee
Ask for More
Jump and Jive
Three Dozen
More than Eleven
Christmas Cake
Steps
Naughty Forty
Time for Fun
Winnie the Pooh
Down on your Knees
Droopy Drawers
Halfway There
Up to Tricks
Four and Seven
Four Dozen
PC
Half a Century
Tweak of the Thumb
Danny La Rue
Stuck in the Tree
Clean the Floor
Snakes Alive
Was she worth it
Heinz Varieties
Make them Wait
Brighton Line
Five Dozen
Bakers Bun
Turn on the Screw
Tickle Me 63
Red Raw
Old Age Pension
Clickety Click
Made in Heaven
Saving Grace
Either Way Up
Three Score & Ten
Bang on the Drum
Six Dozen
Queen B
Candy Store
Strive & Strive
Trombones
Sunset Strip
Heaven's Gate
One More Time
Eight & Blank
Stop & Run
Straight On Through
Time for Tea
Seven Dozen
Staying Alive
Between the Sticks
Torquay in Devon
Two Fat Ladies
Nearly There
Top of the Shop
Who uses Bingo Lingo ?
Everyone in the chatroom can, and does, use bingo lingo. During every bingo game, there is a conversation going on the chatrooms, where hosts may be giving extra prizes, or updating players about the games, and where you, the player, can get to know the other players.
As such, the chat hosts may use it to thank you for playing or to give you additional information, whilst you and your fellow players may use bingo lingo to buy tickets, to wish each other luck in the game, to announce that you've won, and more. It's simply a fun way to chat with one another – remember when you were younger and had a secret language with your friends? It's kind of like that.
How do I learn Bingo Lingo ?
The bingo lingo at Robin Hood Bingo is the same as most other online bingo sites. Once you've learned it here, you're good to go! We know that it may seem like a lot, but you'll get the hang of it in no time. You can see the full list below, and as you'll notice, it's mostly the first letter of each word in the phrase you want to say. Check out the list then start using your bingo lingo in every game! CYAL8R! GL!