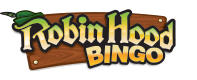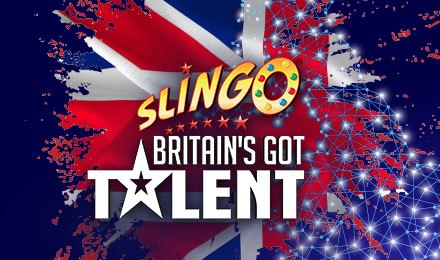 Slingo Britain's Got Talent
If you think you have what it takes to win at a reality TV show-based game, then you should try your hand at Britain's Got Talent Slingo. This refreshing game based on the popular show is simple, fun and offers great rewards!
play now
How to Play Slingo Britains Got Talent
To play Slingo is easy, but to win, you need to understand the game completely first. You need to know the layout and gameplay so that Lady Luck gets a helping hand from you.
Game Layout:
The 5x5 Slingo bingo grid is the centre of the game. It has 25 numbers ranging from 1 to 75 that you need to mark off to win the game.
And to win the game, you need to mark off 5 numbers in a row, column or diagonal. That's called a Slingo!
Below it is the Slingo slots reel. It is here that random numbers appear, and you use these numbers to mark off the numbers on the grid above.
To one side is the pay table. This will show you your prize money for every successive Slingo win. The more Slingos you win, the higher your prize money.
On the opposite side is the spin counter. This will tell you how many spins you have left in your game.
The START GAME button is placed under the spin counter.
Playing the Game:
Choose the amount you wish to wager. It can be as low as 50p or as high as £100. The more you bet, the higher your prize money.
Click on the START GAME button and off you go!
Features and Benefits
This Slingo casino game is based on Britain's Got Talent, that famous reality show that everyone loves. The design is simple and has the thematic colours of the show – red, white and blue! In this game, you also get all those lovely special symbols and a bonus that makes gameplay really exciting:
Joker: This Wild will help you mark off any number in the column that it appears.
Super Joker: Another Wild, except with this one, you can mark off any number on the grid!
Coins: When this symbol appears, you get an immediate cash reward!
Free Spin: Extend your game with an extra spin when this symbol appears.
The Devil: This knave will hinder your game, so beware of him!
The Cherub: But if you're lucky, the little Cherub will protect you from the Devil!
While this Slingo online game doesn't really have any bonus rounds, if you do manage to land 3 or more Super Jokers, you get an instant cash prize to add to your winnings.
Mobile Experience
Don't wait to get home to your PC anymore to play your favourite Slingo casino game. You can now log onto Britain's Got Talent Slingo on the go on your mobile devices.
Tips and Strategy
Winning at Slingo depends a lot on luck – but not completely. A little bit of the smarts will also help you get those precious wins. So, don't squander away your wilds – use them carefully. Think about the best place on the grid to mark off a number when a Wild appears so that you increase your possibility of a Slingo.
Additionally, you have the option of buying extra spins if you have exhausted yours. But that doesn't mean you should. Buy them only if you are really close to a big win. So, go ahead, start your Slingo adventure now!