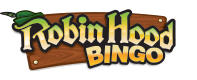 Slingo Cash Buster
If you are tired of spinning the reels, then you need to now try to roll the dice to win! Slingo Cash Buster is yet another unique take on the traditional Slingo games.
play now
Instead of playing regular Slingo casino games, here you get to play your favourite Tetris, Candy Crush and Slingo all rolled into one exciting game that has some seriously hefty prizes on offer
How to Play Slingo Cash Buster
Game Layout:
Unlike traditional Slingo online games, the Slingo bingo grid actually looks like a Candy Crush grid, but with blocks instead of candies!
There is no Slingo slots reel in this game. Instead, you have a laser cannon that shoots at the blocks at the bottom of the grid, called the Cash Buster Zone.
And instead of a SPIN button, you have a die that you need to roll. This die has 6 colours that are also present in the grid as coloured blocks.
When the coloured blocks in the Cash Buster Zone match the colour on the die, they – as well as all the adjacent blocks of the same colour – will be blasted off by the laser canon.
Above the die is the colour bar. The object is to complete the colour bar and win the prizes associated with each colour bar.
Game Play:
The first thing you need to do is set your wager. Remember, once you lock in your bet, you cannot change it for the duration of the game. Also, the pay table amounts will change according to the size of your bet.
You get 8 rolls of the die to win Slingos in this game by filling up the colour bars.
Features and Benefits
This game has some really interesting features and even a mini bonus game that help you win big!
Free Rolls: as you blast away at those coloured blocks, there will be certain blocks that contain a free roll prize. Blast them, and you will be awarded a free roll that you can use at the end of the game!
Instant Wins: If you blast a block that is marked with the Instant Win symbol, then you can win £3, £6 or £15!
Bonus Mini Game
This lively game also offers you a mini game. If you manage to land the mini game during your blasting, you get to pick a card that will give you extra colours that will be added to your colour bar.
For example, if you pick a card that says you have won 4 blue blocks, then that is added to the total on your blue bar. This can either lead to you winning that Slingo or adding to your total to get you closer to your win!
Mobile Experience
Slingo Cash Buster has been modified for mobile devices, so this means that you can have this awesome Slingo adventure anywhere you want, and at any time you want!
Tips and Strategy
To win at Slingo Cash Buster, you also need to strategize a bit:
Try and get as many instant wins as you can to maximise your wins on this Slingo online casino game.
Aim to active the mini game to get extra colour blocks that can either add to your bar or win you a Slingo.