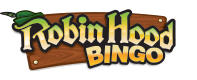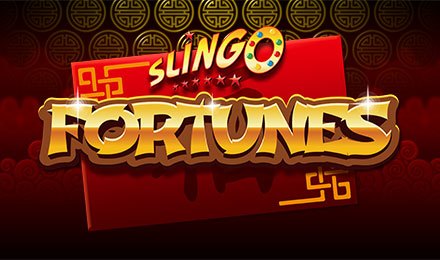 Slingo Fortunes
When you think of Asia, you think of exotic mystery and huge fortunes. Well, this Asian-themed Slingo casino game really lives up to that image. Slingo Fortunes is full of super multipliers, unknown prizes and a colossal jackpot
play now
You also get a lot of help along you path to victory with Super Jokers and unlimited extra spins in this Slingo online game. Come and play! Find out what those mystery prizes are!
How to Play Slingo Fortunes
A slightly more complicated Slingo adventure, Slingo Fortunes needs a little explaining:
You first need to set your stake. This can be done by clicking on the plus or minus buttons on the betting tab.
Click on START GAME to begin.
As soon as you start the game, 26 envelopes appear on the screen. You have to select one of these envelopes, and the other 25 will move to the Slingo bingo grid that appears next. This numbered envelope's contents will remain a mystery until the end of the game.
Each envelope contains a mystery prize that will only be revealed when they are opened, which will happen when you mark off
You are given 10 spins to play and win in Slingo Fortunes.
You need to spin the Slingo slots reel and mark off numbers from the grid. The focus is to win Slingos by marking off 5 numbers in a row, column or diagonal.
Features and Benefits
This is one of those Slingo games where you get a plethora of goodies to make gameplay more rewarding! The game has all the regular Slingo symbols such as the two Wilds – the Joker and the Super Joker, Free Spins as well as the ever-present bag-guy, the Devil.
Slingo Fortunes offers you so many ways in which to win! But one of the most exciting ways is the Fortune Offer.
Fortune Offer:
There is a prize boost ladder in this game that tracks how many Slingos you have won. As you win Slingos, you move up this ladder.
When you have won 4 Slingos, the Fortune Offer is activated.
When you get this offer, you have two choices: you can either ACCEPT it or DECLINE it.
If you choose to accept the offer, the game ends at this point.
If you decide to decline the offer, you can continue the game by clicking on the SPIN button.
If you get to the next level on the prize boost ladder – 5 Slingos – then you activate the multipliers. At 5 Slingos, you get a 1x multiplier, which will be applied to all remaining prize envelopes. At 11 Slingos, your prizes will be multiplied 7x!
And when you get the Full House, which is all 12 Slingos, you get a massive 20x multiplier!
Mobile Experience
Gaming Realms has designed this awesome Slingo online casino game in such a way that you can play it on pretty much every device, whether it's your PC, your tablet or your phone. Take this game with your wherever you go!
Tips and Strategy
This is a Slingo adventure like not other and you can really win at it if you just apply a little strategy.
Choose which numbered envelopes you wish to open when using the Joker and the Super Joker. That was, you increase your chances of getting those precious Slingos!
Don't decline the Fortune Offer outright. You can still walk away with a substantial win even if you accept that offer.
This game offers you unlimited spins, but only use them if you think you are going to win really big.