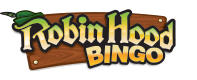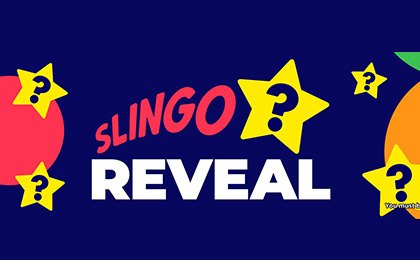 Slingo Reveal
Slingo Reveal takes Slingo gaming up yet another notch! Now, instead of playing 2 games in 1, you can play 3 games in 1! So, if you are a fan of instant scratch cards, slots as well as bingo, then this Slingo casino game is perfect for you!
play now
That is not all that is unique about this game. Slingo Reveal also has one of the biggest jackpots in its genre. You can win as much as £250,000 when you play this Slingo online casino game!
How to Play Slingo Reveal
Game Layout:
This Slingo game's layout is slightly different from the standard layout, though not so much that you won't understand it easily!
There is the familiar Slingo bingo grid in the middle of the game screen.
Under that is the also familiar Slingo slots reel.
Here's where it gets interesting!
Each of the lines have a bubble with a question mark linked to them. Every time you completely mark off a like (that is, win a Slingo), that bubble, which is your instant scratch win card, reveals a random symbol, which also has a prize amount attached to it.
The object of the game is to reveal as many of these scratch cards (bubbles?) to make sets of these symbols.
Complete these symbol collections to win mega prizes!
Gameplay
Gameplay is very simple.
Set your bet.
Click on the START GAME button.
Try and win as many Slingos as you can with the 9 spins you get for this game.
You can also buy extra spins at the end of the game if you wish to continue.
** In Slingo Reveal, you do not get a prize for the Slingos you win. You get rewarded for the symbol collections you complete from the scratch cards!
Features and Benefits
Slingo Reveal has a red, yellow, blue and white colour theme, making it a bright, attractive game to play. However, good looks are not the only thing on offer from this Slingo adventure!
Joker: You can mark off any number in the column above where this Wild appears.

Free Spin: Land this symbol and get awarded a free spin that you can use at the end of the game!

Instant Win: The instant win symbols are No. 7, the BAR, cherries, oranges, plums, melons and diamonds.
Here's a really interesting thing about this game. For the first 9 spins of the regular game, your theoretical RTP is 89.50%. This means for every 100, you get back 89.50.
However, when you begin buying extra spins, your RTP goes up to 95%! Which means that you have a better chance of winning!
Mobile Experience
Go wherever you want now, because Slingo Reveal will be with you all the time. How? Thanks to the mobile friendly version of the Slingo online casino game, you can play the game on any of your mobile devices!
Tips and Strategy
Use your Jokers carefully to increase your chances for a win! Mark off numbers on the grid in such a way that you are most likely to win a Slingo.
Try to win as many Slingos as you can. This means more of the symbols will be revealed, thereby increasing your chances of winning some real cash.
Those extra spins can be a real help, especially since your RTP goes up.